Music
---
My Radio Tribute to Walter Becker
October 1, 2017, "Audio Fix", KZFR 90.1 FM, Chico
---
Philosophy of Biology at Dolphin Beach XI – August 2017
Sitting in with Ronnie P. and the Free-riders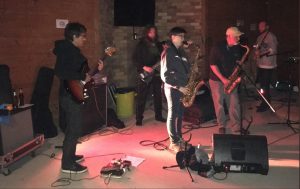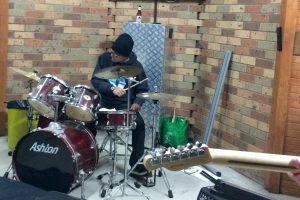 ---
"The Random Pick"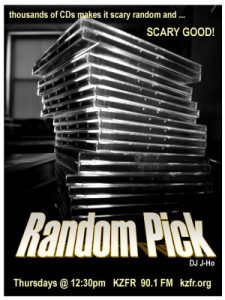 Doing a radio show with Nathan Jones, July 6, 2017
---
Radio Tribute to Allan Holdsworth
My tribute to the late Allan Holdsworth:
---
My Interview with Ted Greene
I conducted this interview with guitar legend Ted Greene in February 1995. I had planned on finding an outlet to publish it, but Ted never got back to me on the edits and I let it go. Sadly, Ted left us 10 years after this interview, on July 23, 2005. I just recently came upon this file on an old backup hard drive and decided to publish it here on my website. Enjoy!
-RCJ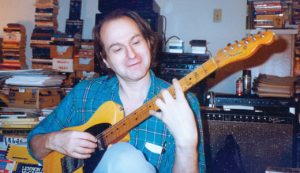 Photo courtesy Leon White
Combine the logic of Star Trek's Mr. Spock with the passion and soul of Ray Charles, the unassuming and humble nature of a Gandhi, and the expanse and depth of a modern day Da Vinci, and the product might well be chord alchemist and pedagogical guru Ted Greene. A thoughtful and soft-spoken artist, Ted loves sharing his fretboard knowledge with those fortunate enough to make the pilgrimage to his humble home. His four books, including Chord Chemistry and Modern Chord Progressions, have been cited as essential texts by venerated players and teachers. The treasury of chord voicings found therein stretch the mind, muscles, and joints (some of his fingerings I refer to as "Greene-achers"). On his stellar recording Solo Guitar, Ted practices what he preaches, expressing his sublime yet stunning contrapuntal solo-guitar abilities. I caught up with this modern-day Renaissance man at his studio in Encino, California, where we spoke about music, history, and the Zen of guitar instruction.
RCJ: Where did you come up?
TG: I was born here [in Los Angeles] and moved to Cleveland as a kid, but I grew up in New York, in a suburb called White Plains. I then came back out here in late '63 and have been here ever since.
RCJ: Do you come from a musical family?
TG: Pretty much. My mom played pretty descent Gershwinesque piano and my dad played a pretty mean radio. The whole family is bonkers over music.
---
Mulholland
Mulholland, my LA band with Dennis Martinez. Oh boy, did we rock it!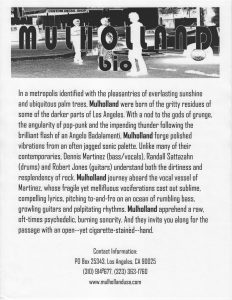 (Call the thesaurus police on this one.)
---
Northern Lights
Here's a guitar transcription I did, back in the day, of Steve Morse's "Northern Lights". Click on the image of the sheet music below to download the PDF:
Here's the guitar & violin transcription for those of you who want to perform it as a duet (as is was on the Dixie Dregs album Free Fall.) Click on the image of the sheet music below to download the PDF:
Here's a recording of me performing it at my senior recital way back in the day. Tough piece to play, but no train wrecks!:
And here's how it's supposed to sound!:
---
Jonesy Plays Bach
Here's a recording of me attempting to perform Bach's Prelude to Cello Suite No. 1: